Product Upgrade|Huge Upgrade for Saga Digital Adsorbed sheet cutter
---
Product Upgrade|Huge Upgrade for Saga Digital Adsorbed sheet cutter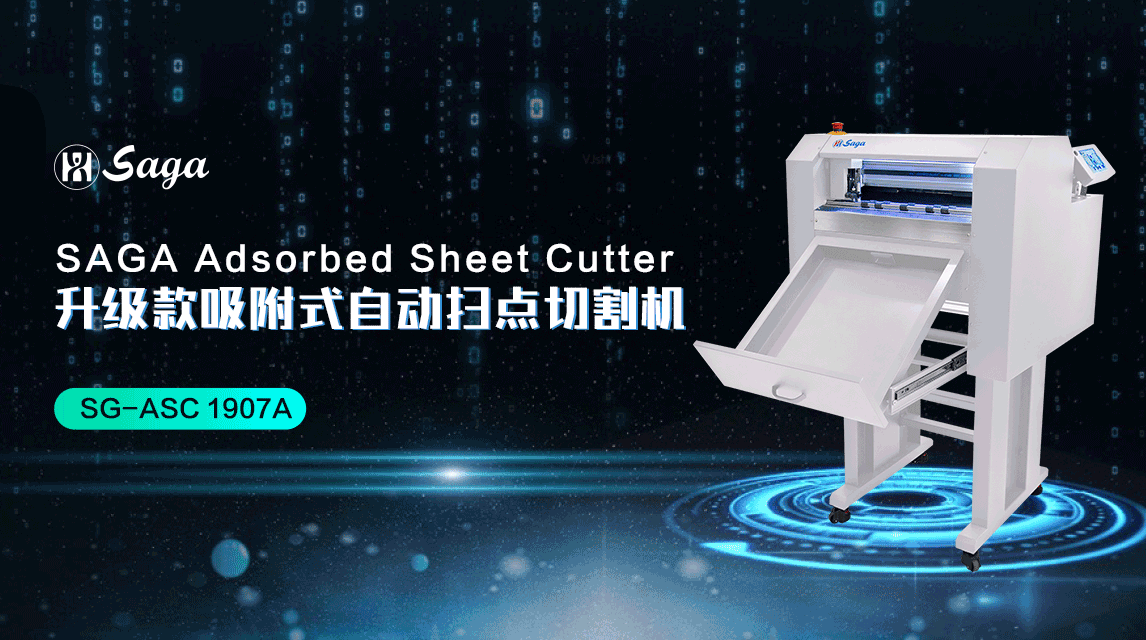 (Click to play video▼)
product detail presentation
8 Product Highlights
01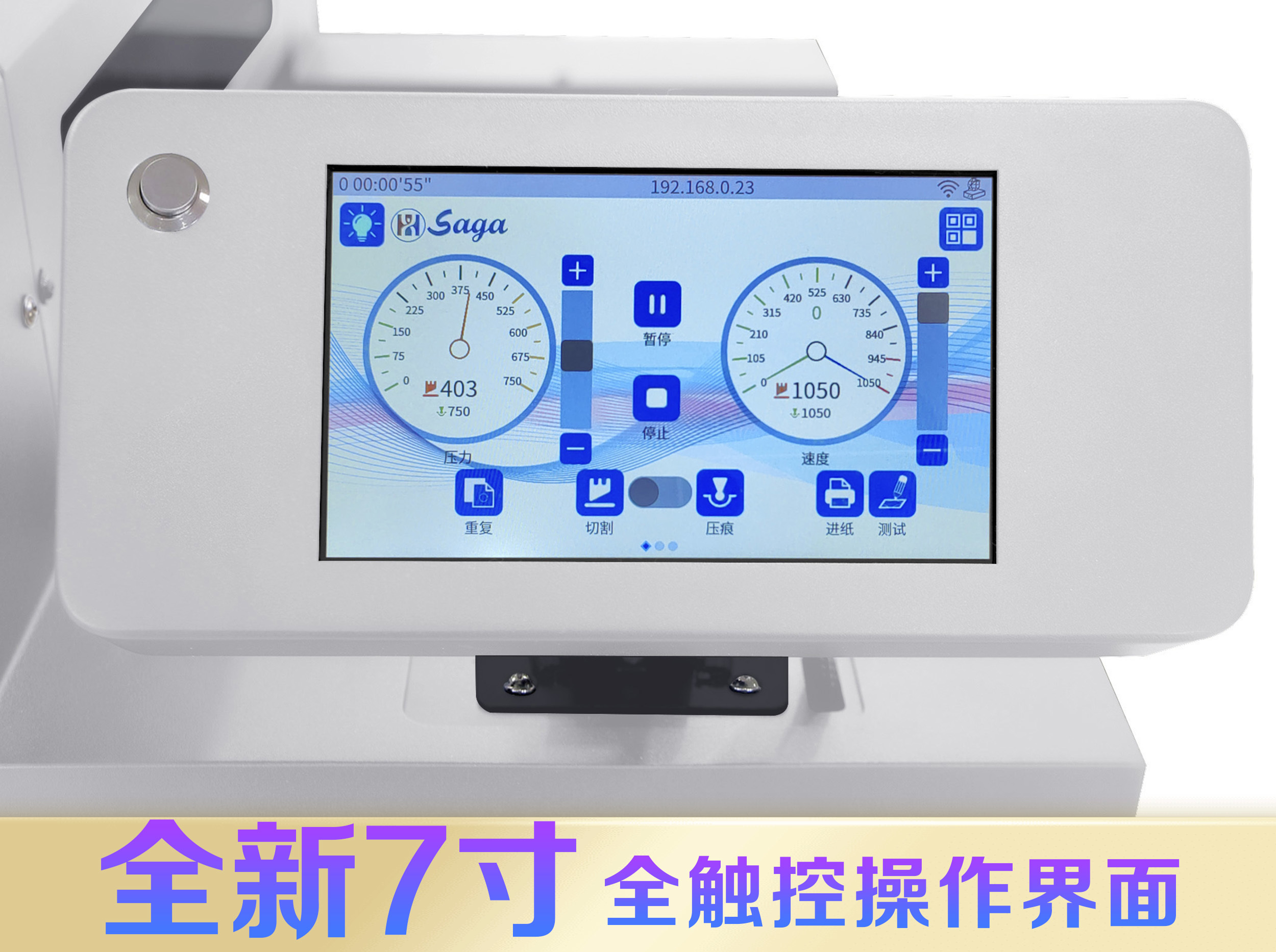 02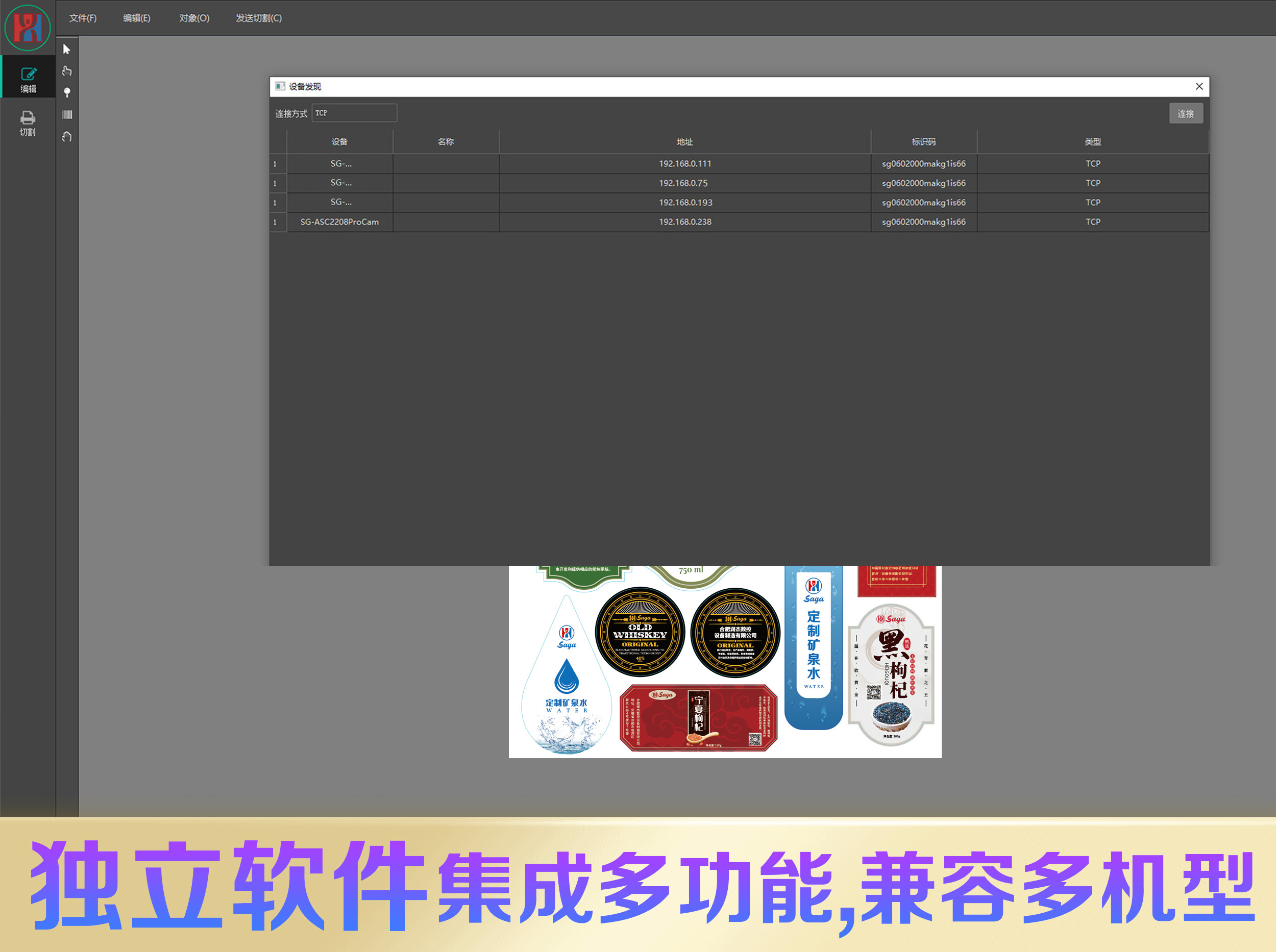 03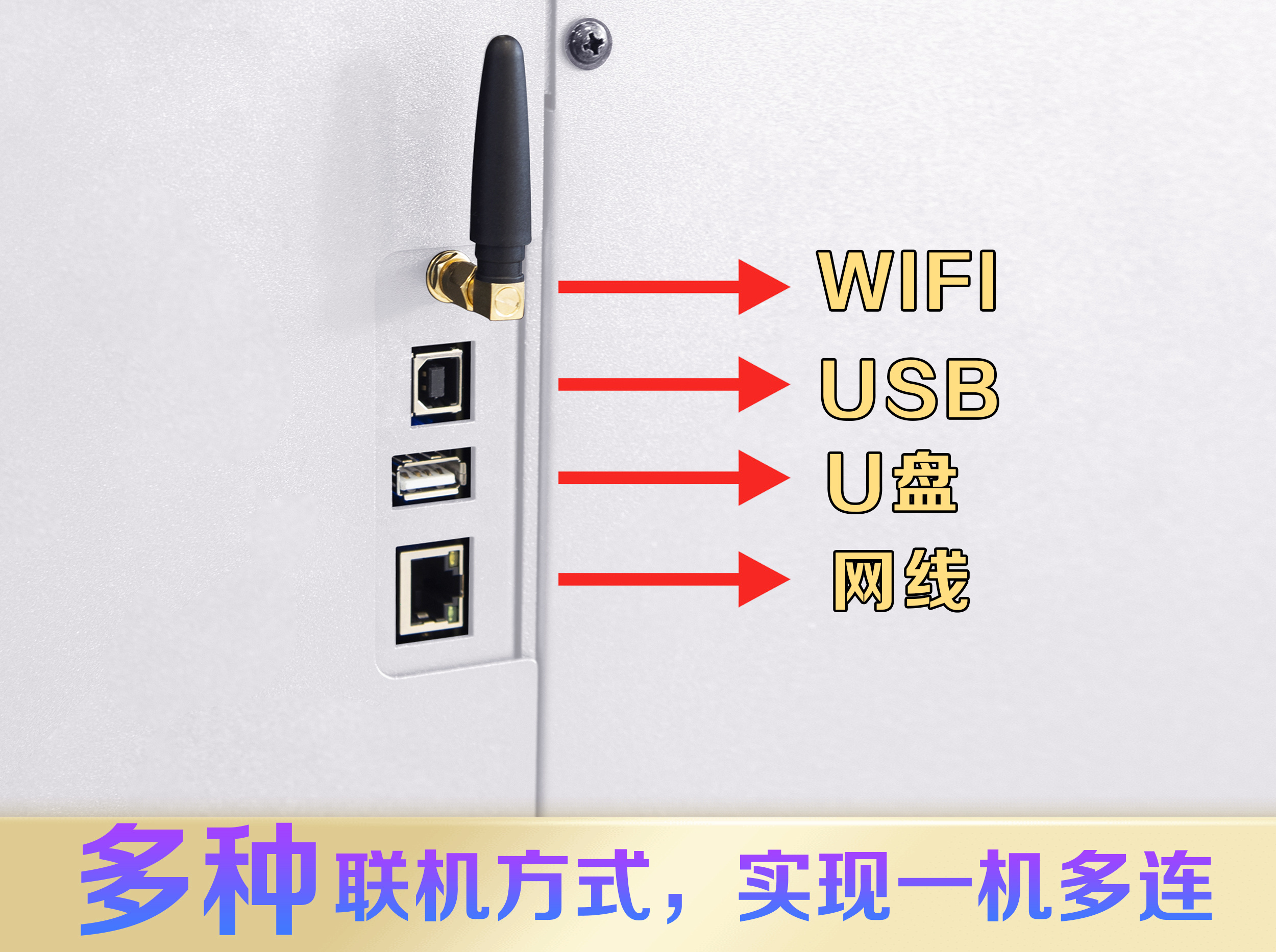 04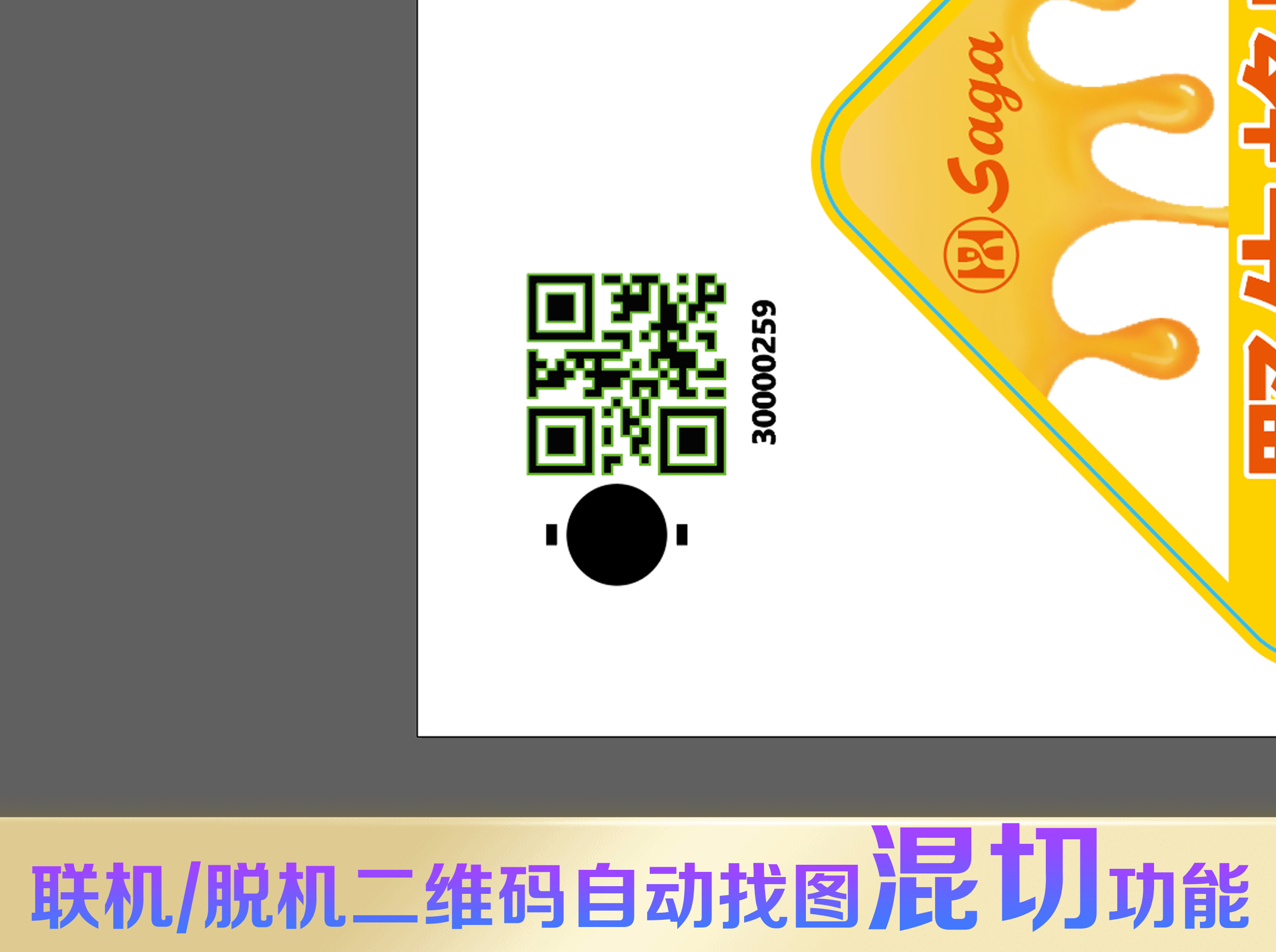 05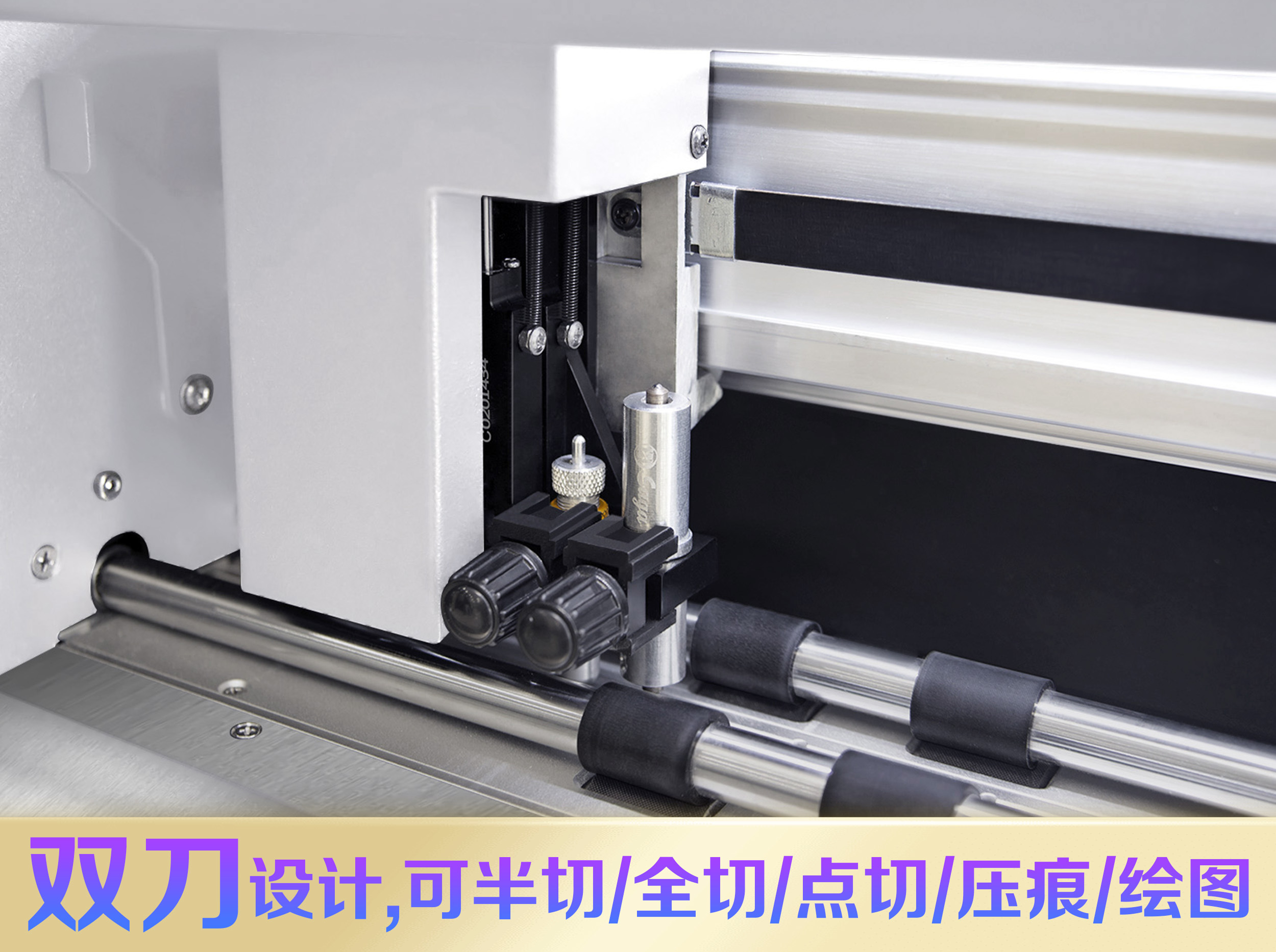 06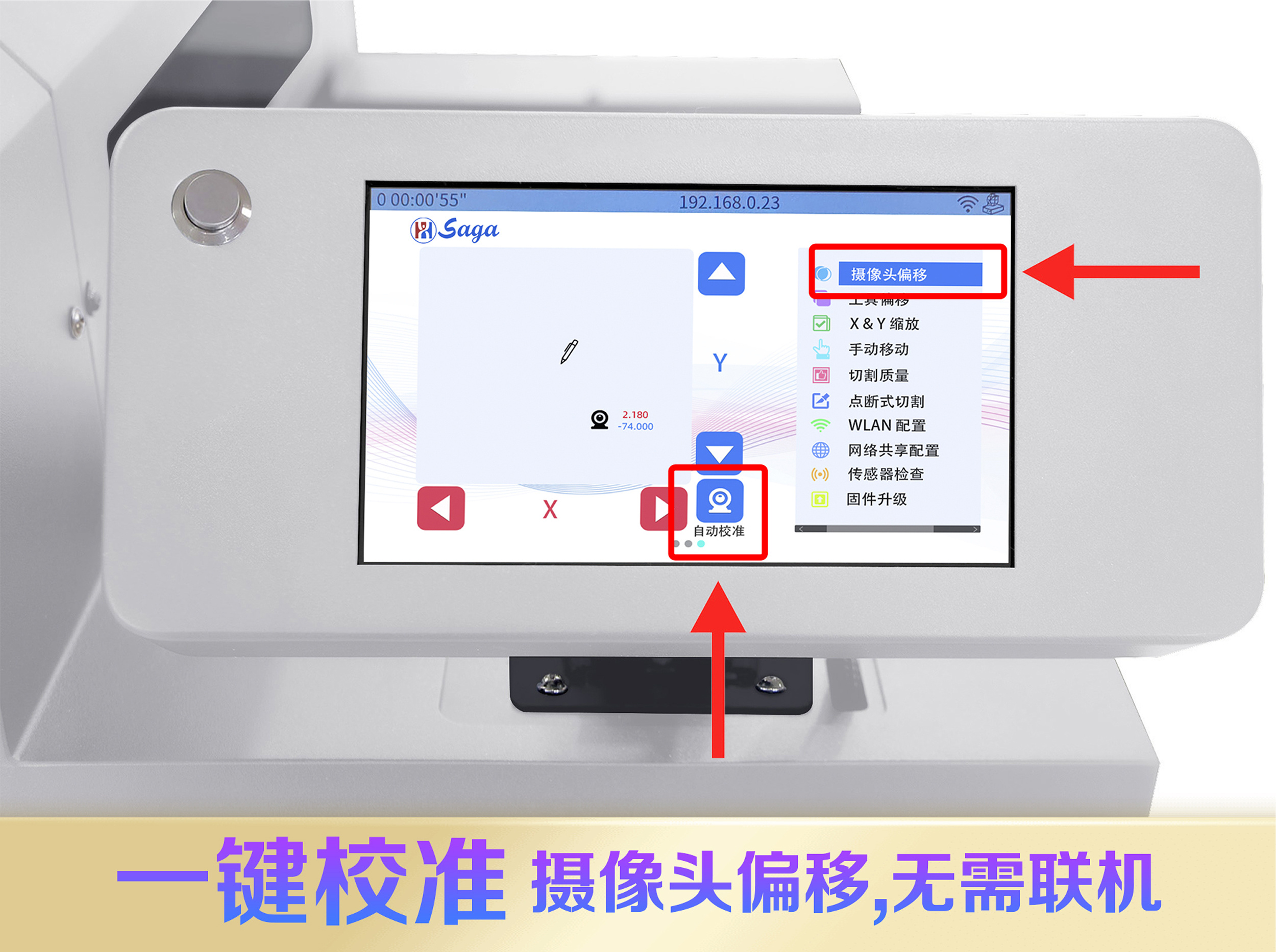 07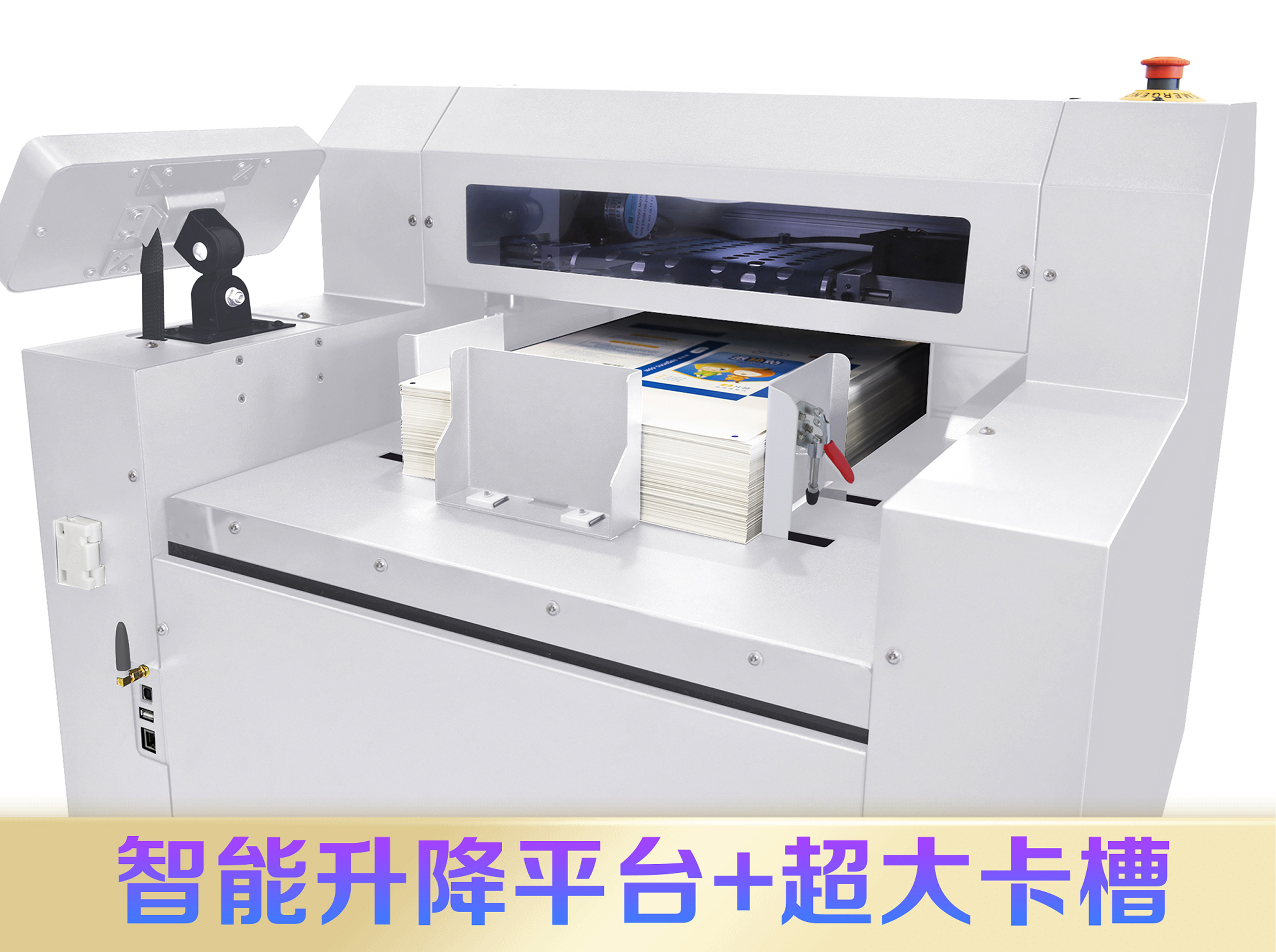 08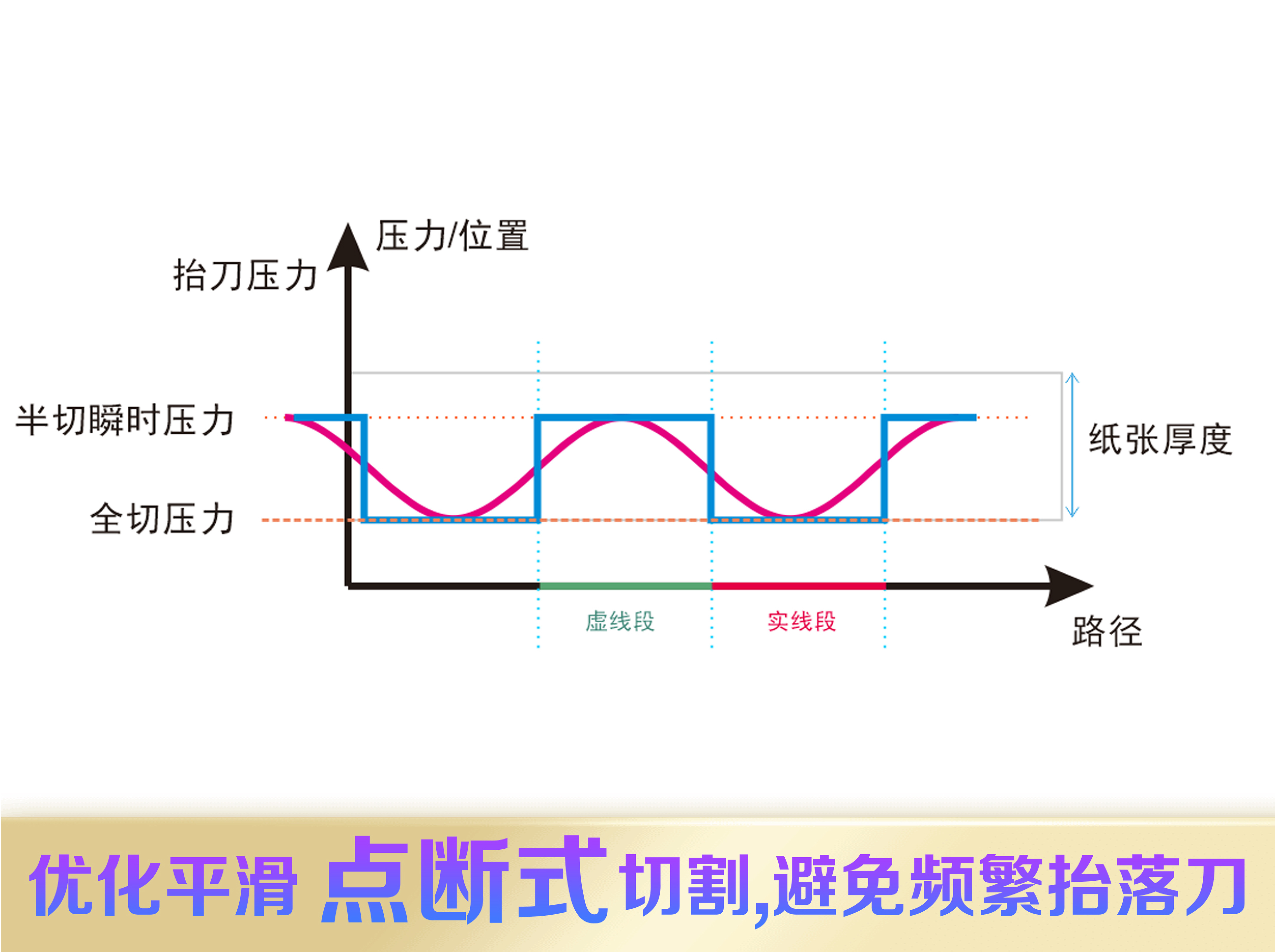 Product features
1. The new 7-inch full-touch operation interface can display the working status and progress of the machine in real time, and the interaction is more intelligent;
2. Independent software integrates multiple functions, compatible with multiple models;
3. USB/U disk/Ethernet/WiFi multi-way connection, easy to achieve multi-connection of one machine;
4. Online/offline QR code automatic search and mixed cutting function;
5. Double knife design, can be half cut/full cut/point cut/indentation/drawing;
6. One-click calibration of camera offset, no need to connect, simple and convenient;
7. The screen is monitored in real time, which is convenient for inspection, debugging and calibration;
8. Optimize the smooth point-break cutting to avoid frequent lifting of the knife.
Product application scenarios
Application scenarios: food packaging, personal care, hotel catering, wedding decoration, beverages, clothing, pharmaceutical packaging, literary creativity, office stationery, tea packaging and custom gift applications.
Customer groups: graphic advertising shops, fast printing shops, digital design companies, label printing factories, packaging printing factories, material suppliers, personal production and processing, food factories, wineries, water factories, tea packaging shops, and internal bidding.
Applicable materials: self-adhesive, cardboard, coated paper, kraft paper, etc.
Applications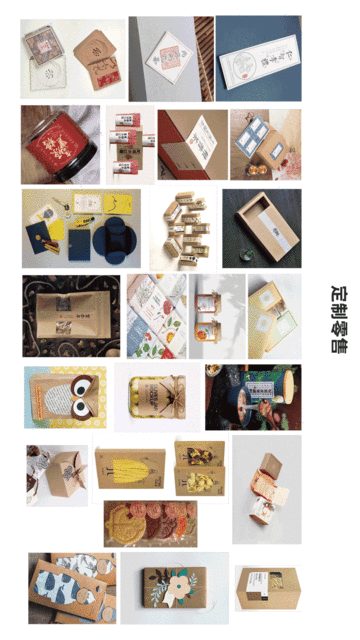 Relative News
---