ZERO!
---
From 0:00 to 24:00 on March 8, 2020, Anhui Province reported no newly confirmed cases, no newly suspected cases, and 3 newly cured and discharged cases.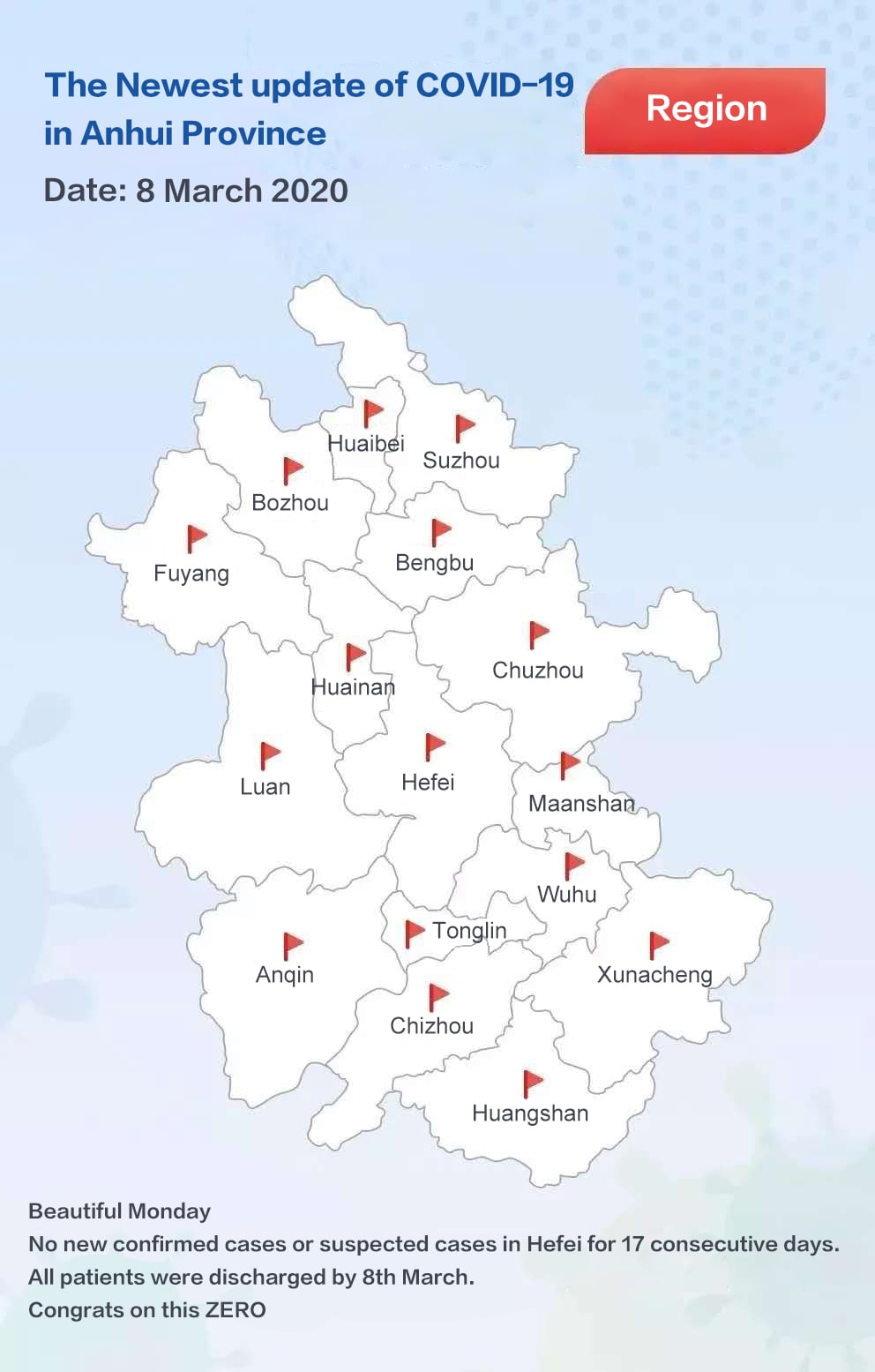 As of 24:00 on March 8, 990 confirmed cases, 984 cured and discharged cases, 6 dead cases, 28475 close contacts and 432 under medical observation have been reported in Anhui Province.
In 16 cities of Anhui Province, all the confirmed cases have been cleared, and the cure rate is 99.4%.
This ZERO takes a lot of strength and effort, we see covid-19 as a battle ,a nationwide battle.
China's counterattack can be replicated, but it will require speed, money, imagination and political courage.
Every single men/women is mobilized,it's fear of the virus that was driving us.
Now it's all about speed.
Relative News
---