Announcement to Saga overseas business partners
---
Dear all Saga overseas business partners,
We've just made an announcement on Hefei Saga official website which is: www.sagacnc.com
We are seriously prosecuting Anhui Yangli Machinery Technology Co., Ltd., held by Miss Yang Yan, using a counterfeit website: www.sagacut. com . We found the website has not been registered/verified in the ICP / IP address/domain name information record management system by law, and they use our company's products pictures, company name and address to bait unsuspecting customers . We found the aforesaid company is deceiving potential buyers to log in and Yangli Machinery tells such buyers they got new version products, which actually are inferiors from some small and unknown factories. Such misbehaviors done by Yangli Machinery have caused a negative impact on Saga overseas business and hurt Saga brand name.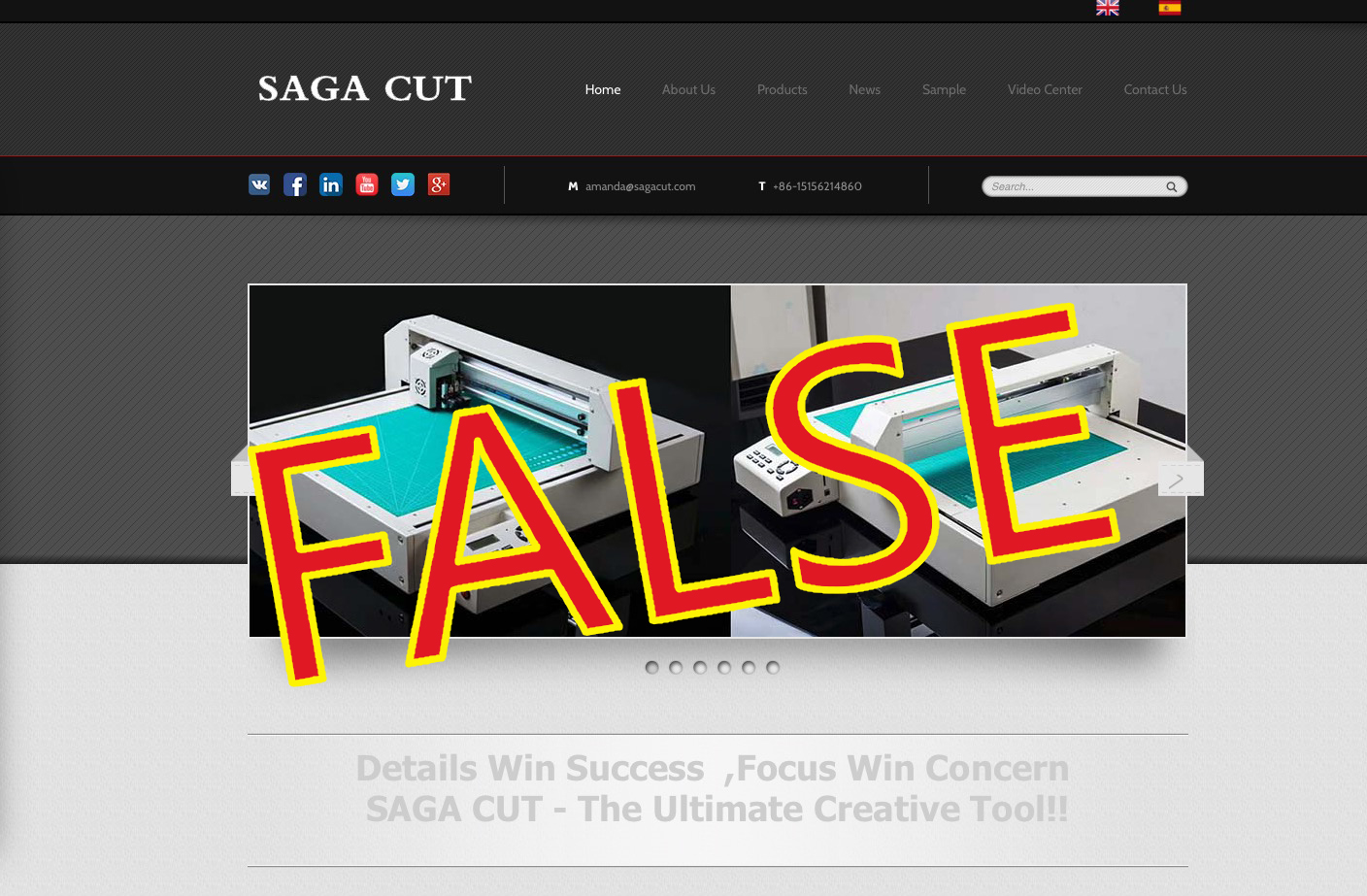 We've reported and called the relevant departments to assist in the investigation and we shall settle it according to laws and regulations.
Apart from the aforementioned Yanli Machinery, if you see any other companies selling Saga products or using Saga brand name which may deceive your company, do not hesitate to contact with us to verify.
Thanks for your support and cooperation.
Yours faithfully
Hefei Saga Computer Numerical Control Co.,Ltd.
Management
Relative News
---