New Arrivals!
---
Highly anticipated SAGA digital label printing and die-cutting machine, the new generation of die-cutting finisher has been released.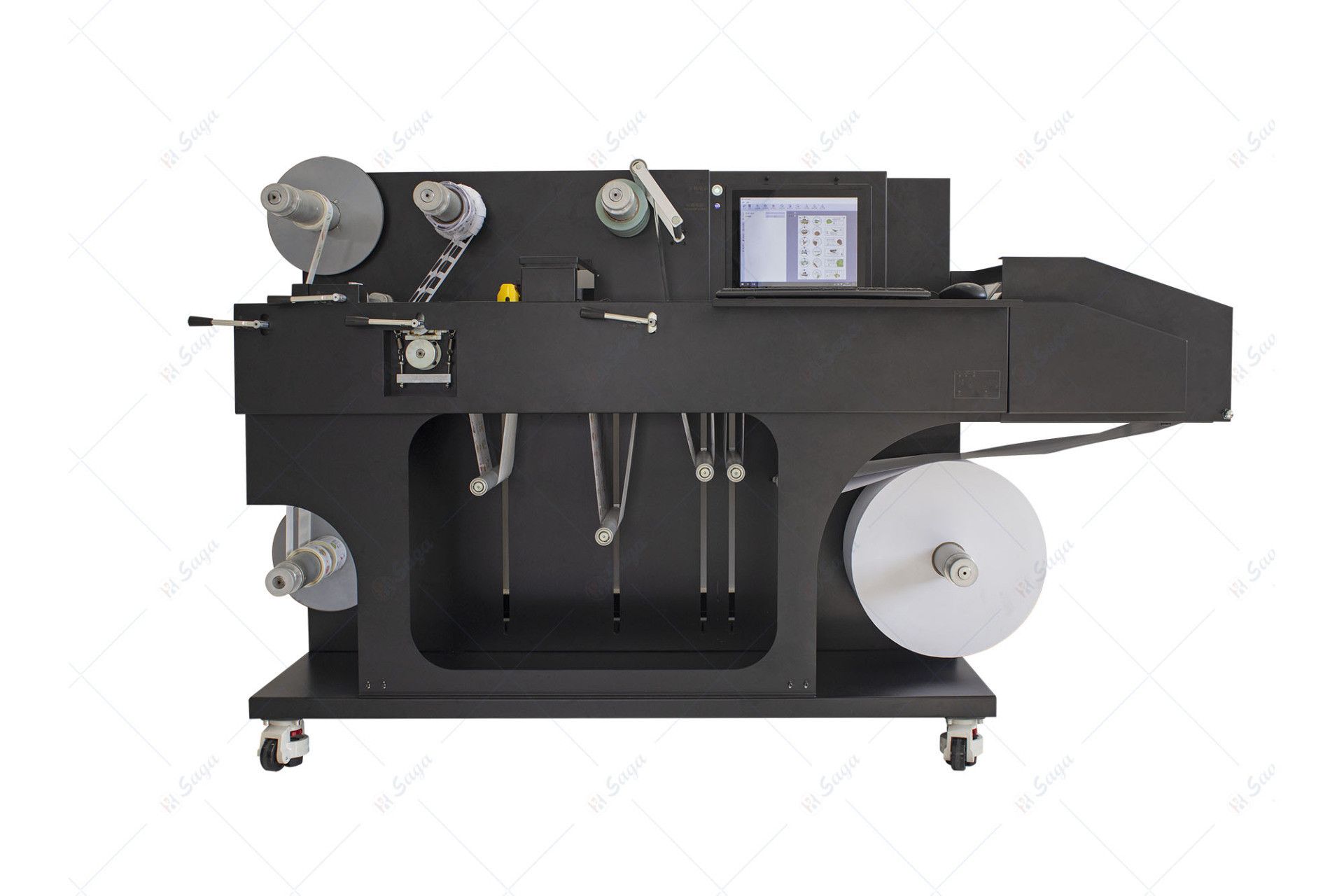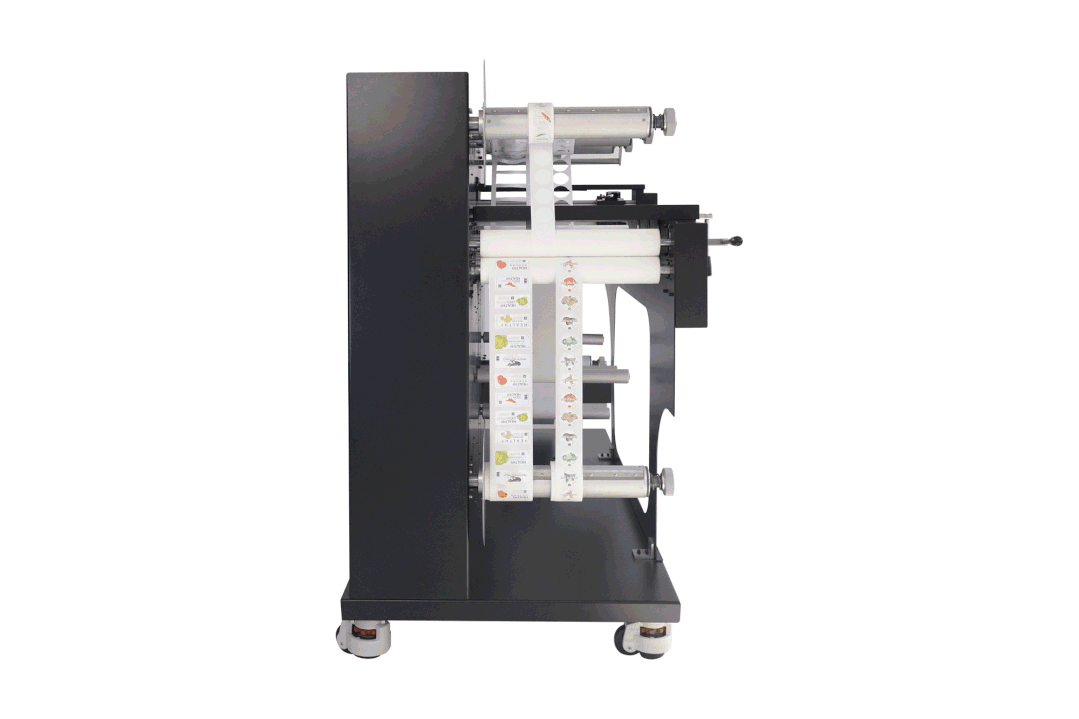 The new SAGA digital label printing and die-cutting All-in-one Finisher (shorted by SALF-350) provides you with a one-stop mass production solution for printing,
laminating, cutting, slitting, waste discharge and volume separation.
A full-color digital label printer is adopted by SALF-350 , The printing width can be up to 211.9 mm, supporting customized labels of various sizes and shapes;
The fastest printing speed is 5.1m/min, which meets various production needs.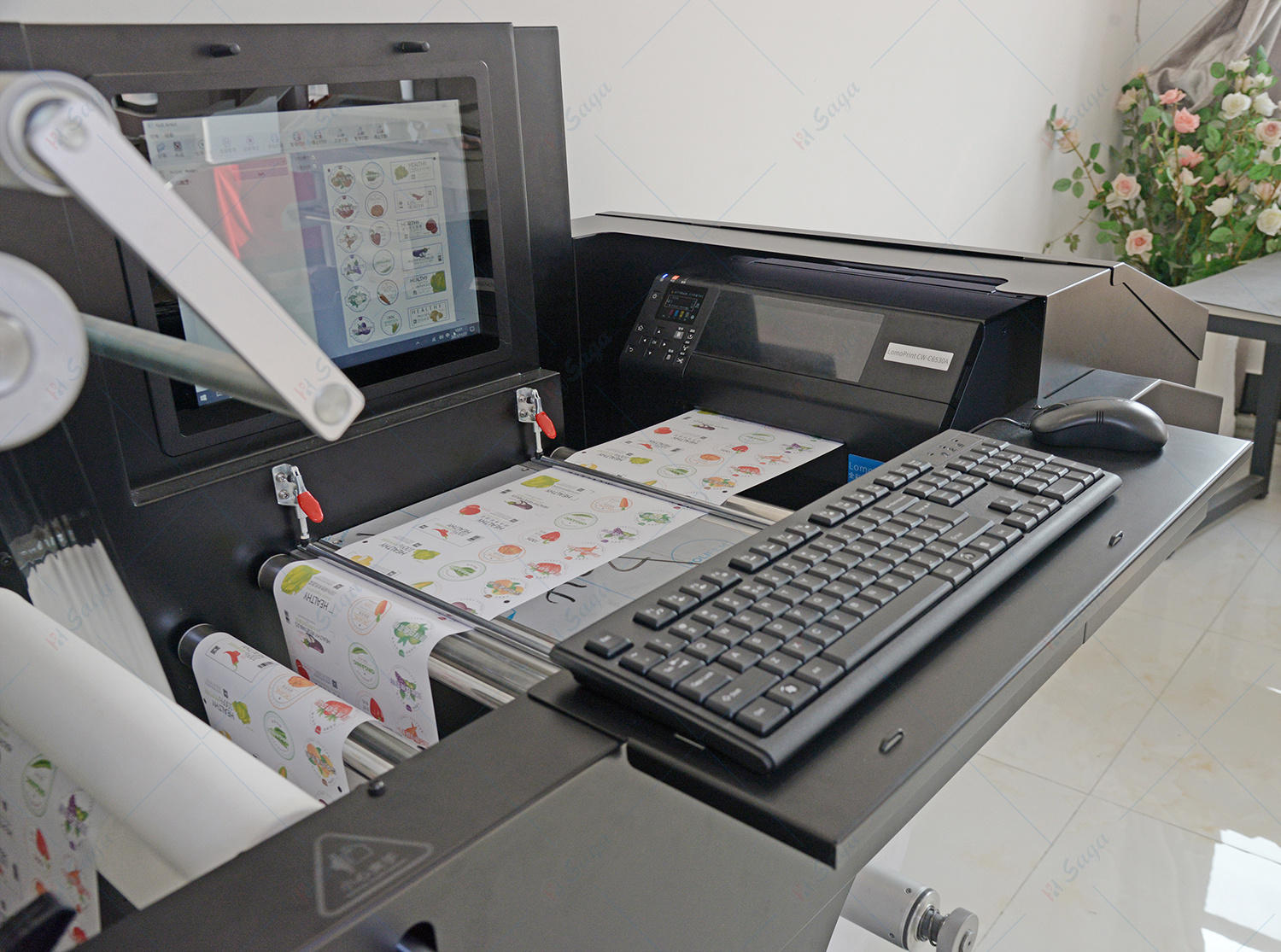 High-definition LCD touch screen makes AI more convenient and concise.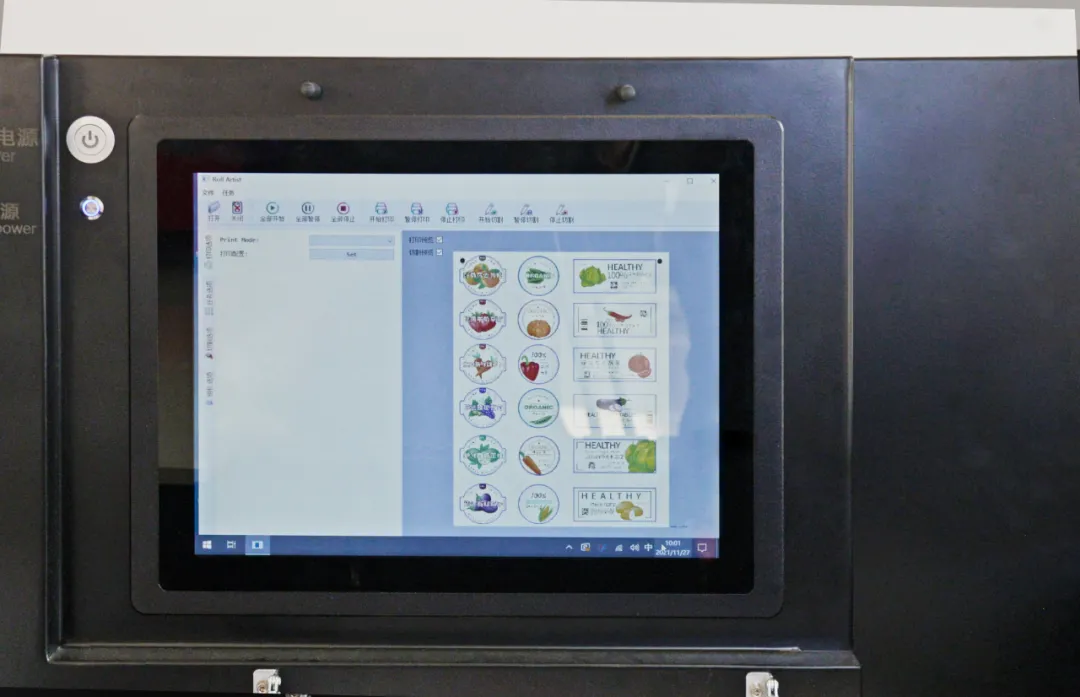 Paper contecting platform
The paper threading material and the labor cost are saved, and the unnecessary debugging process is reduced.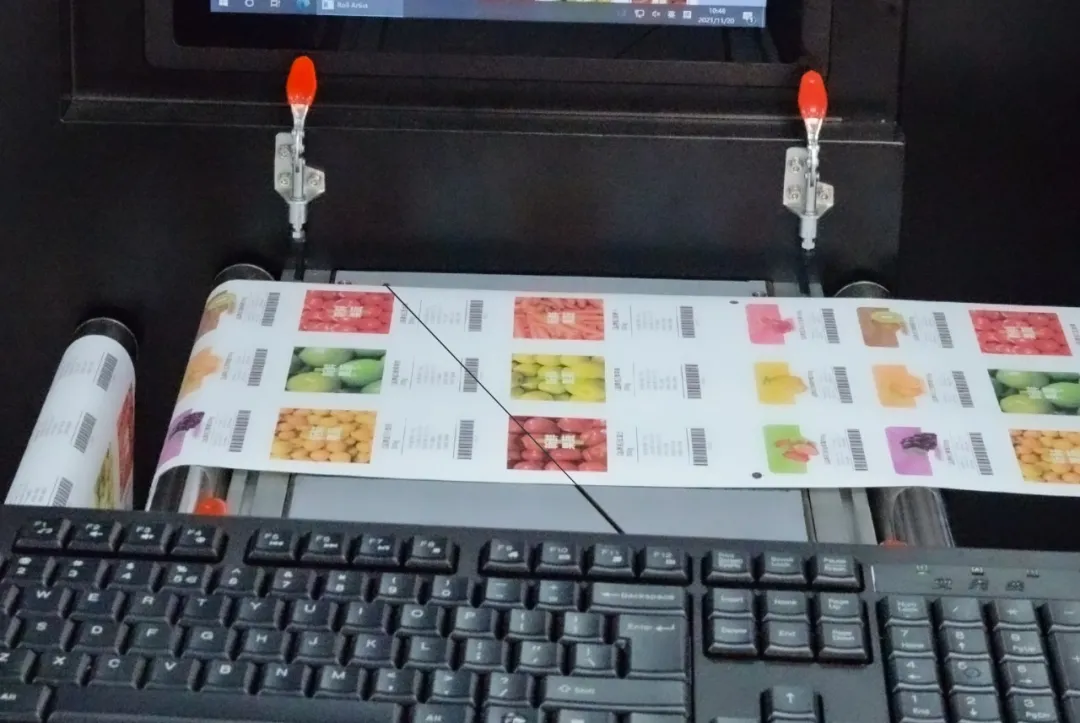 Automatic laminating function The transparent BOPP film is compounded on the paper self-adhesive material to achieve
the purposes of protecting patterns, preventing water, preventing corrosion and increasing the three-dimensional effect
of the label. The film covering of the roll material is suitable for a large batch of label products, and the film covering has
good quality and low cost. Coated rolls up to 300 mm in diameter.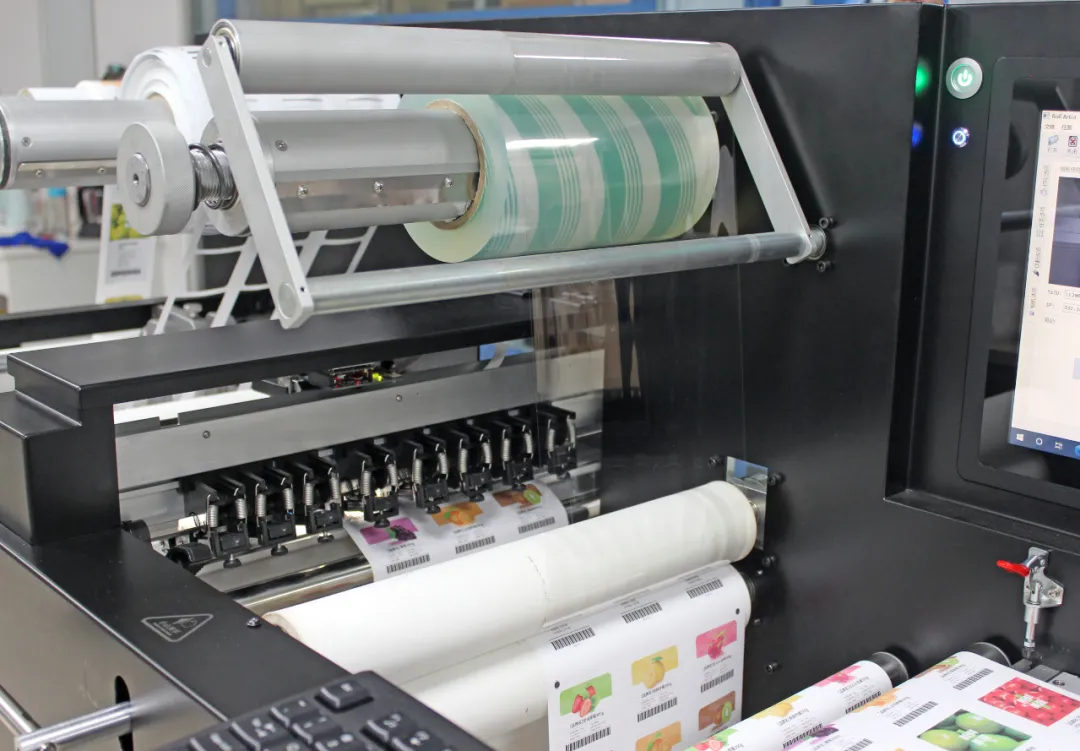 SALF-350 uses high-power digital servo motor, low noise, high speed, high precision, large pressure carriage for more materials in the market .
The cutting speed can reach up to 700 mm/s, and the cutting pressure is 600 gsm.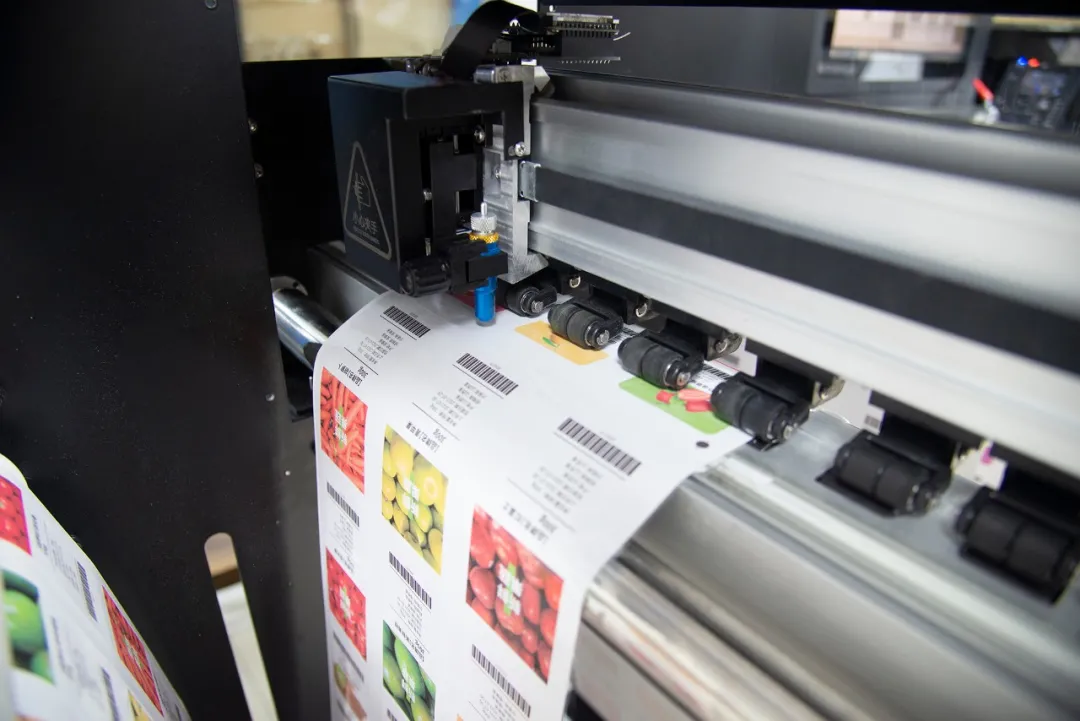 Automatic waste discharge function
After being die-cut by the SALF-350, the label is guided by the waste-discharging roller assembly to separate the label formed after die-cutting from
the waste, and finally the waste is collected on the collecting roller. The formed labels are collected on the coiling roller, so that the problem of waste
caused by taking away the cut labels is effectively avoided, and the labor cost is greatly saved.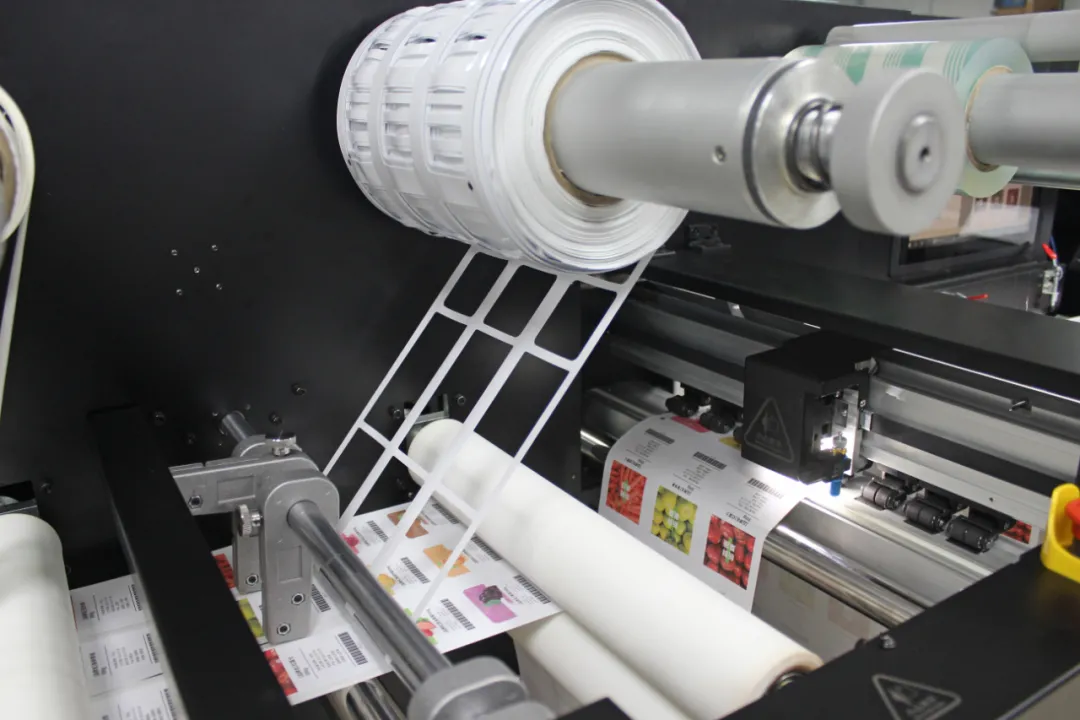 Automatic cutting function
The machine is equipped with 5 slitting blades. Personalized automatic slitting function can fully meet your production needs.
The customer has minimal access to the blade, Reduces set-up time and improves operational safety; long blade life provides higher
edge quality and reduces dust contamination; There are few moving parts for automatic slitting, which helps to reduce the frequency and complexity of maintenance.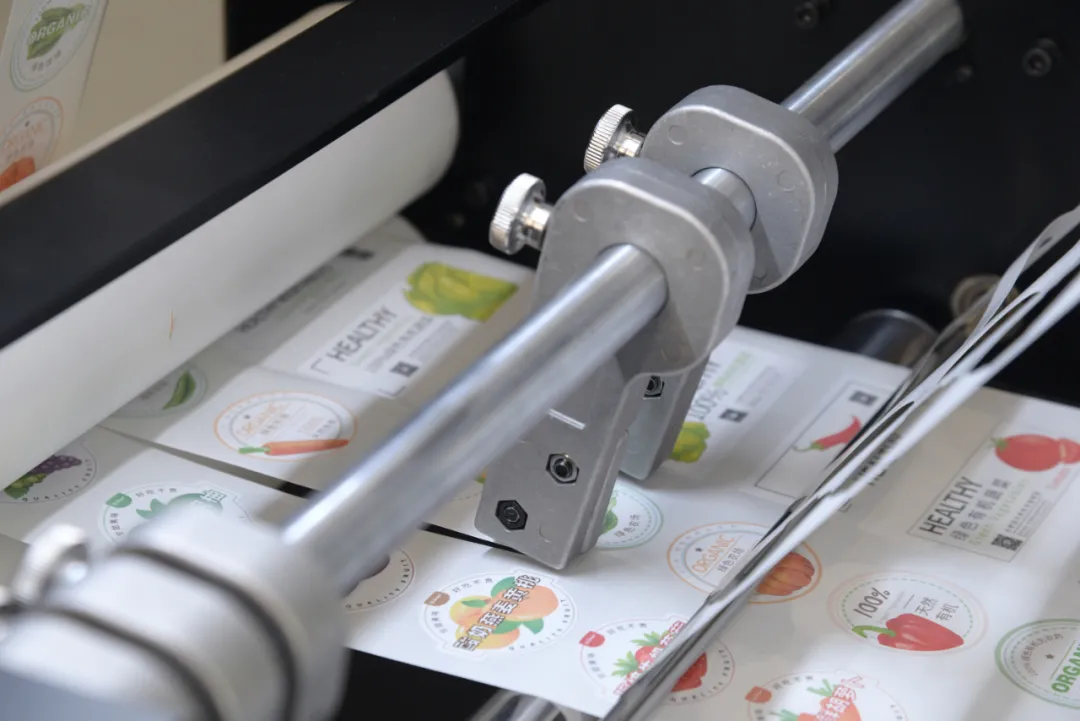 Materials are divided into volumes. The automatic roll sorting device system is used for sorting various label products after cutting,
and can be cut into multiple rolls of narrow disc-shaped paper rolls at one time. The structure is simple, the operation is convenient,
the separation efficiency is high and the labor cost is saved.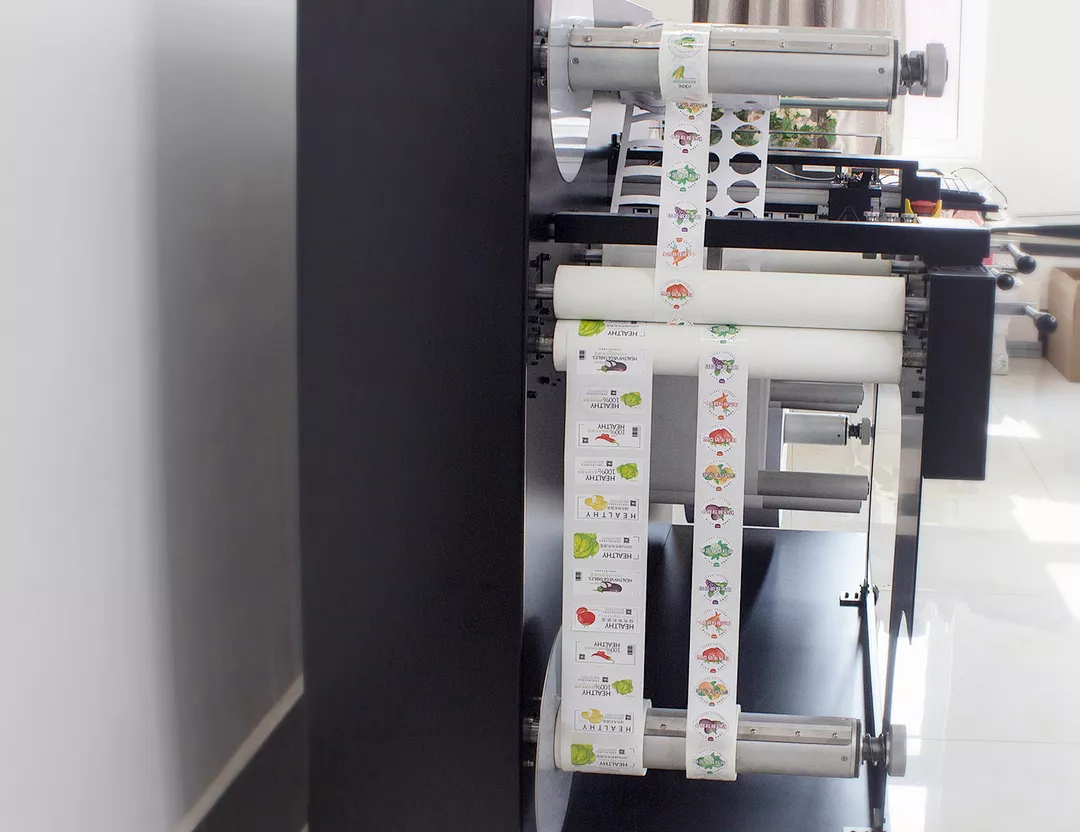 The above is the general content of the new product. Detailed digital label printing die-cutting machine information
You can pay attention to the video to understand the basic operation process of the SALF-350 in detail.
Relative News
---