---
Main Features
Cut and Crease any shape you want without dies
Direct USB makes the flatbed cutter reliable and convenient.
The linear guide of the flatbed cutter ensures high speed and few errors.
The flat bed cutter feature imported digital servo drivers and their SD cards offer mass storage.
The powerful compatible function enables connection with many diferent kinds of software.
The flatbed cutter has an LCD touch screen in English or Chinese.
The flatbed cutter feature itellective order printing.
Kinds of computer / PC systems are available combined with dedicated
Dragon cut Pro cutting & creasing software
Various blades make the cutting job easier and more convenient
Powerful vacuum pump with silencer provides good suction performance
and quiet working environment.
Application:Cardboard,adhesive stickers, kraft paper, plastic board, fibrous cardboard,
rubber sheet and marking film etc.
Specifications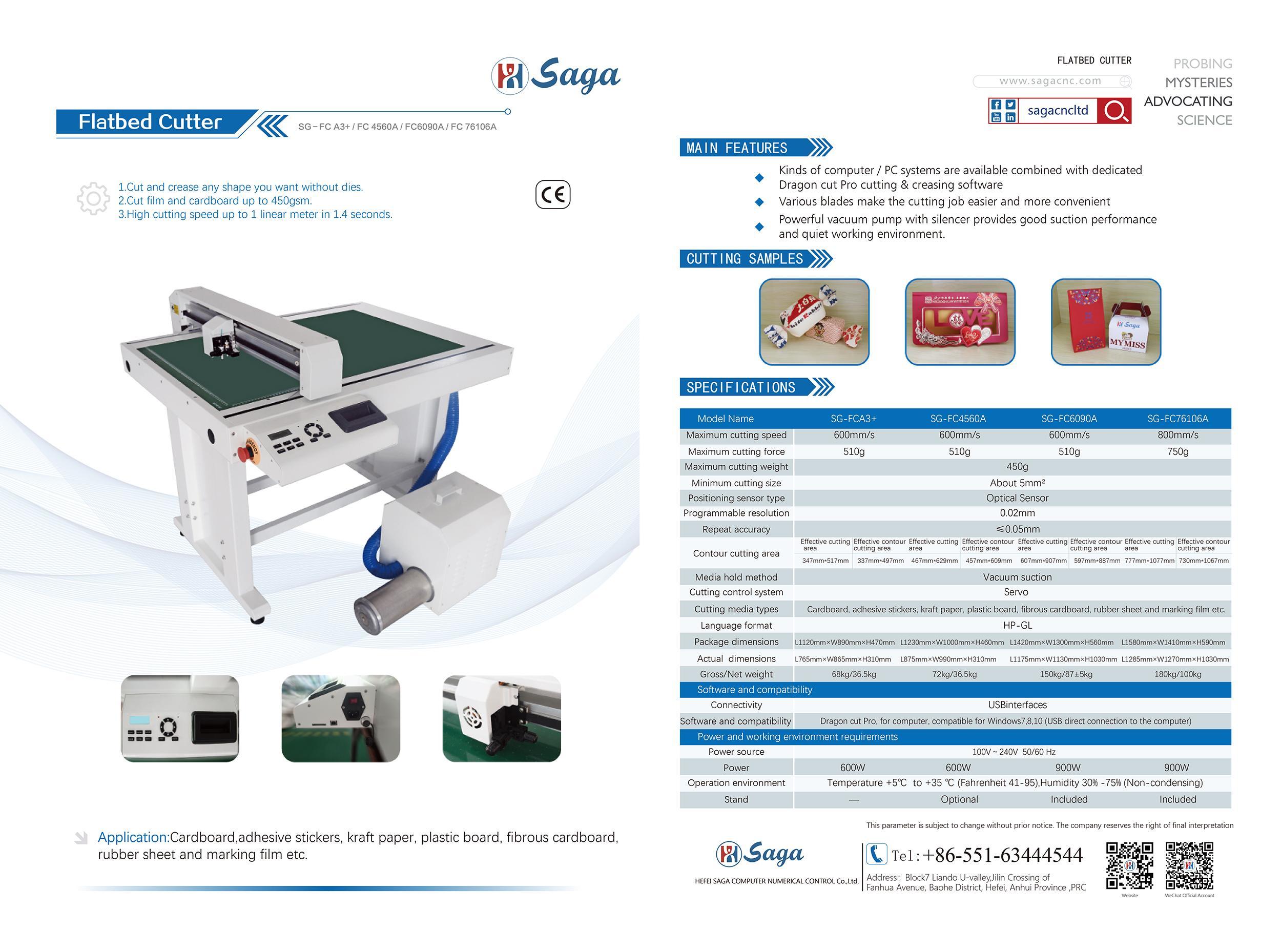 Sign and Advertising, Printing, Garment Industry,flatbed cutter,optical sensor,cut and crease,package
---